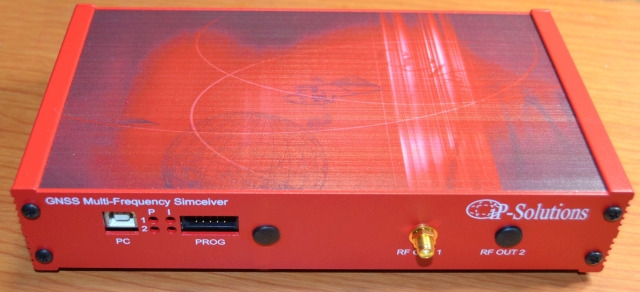 Cost effective GNSS simulator for advanced R&D, equipment testing and academia.
From $ 9,999
Full range of signal error models.A user can define his own error model with ANSI C API.
3. Academic discounts up to 20%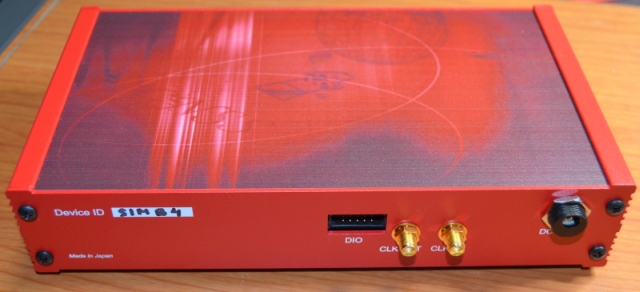 The following signal sets are available off-the-shelf for the Simceiver (see more signals in Replicator simulator):
- GPS L1 + QZSS L1;
- GPS L1 + Galileo E1 + QZSS L1;
- IRNSS L5;
- BeiDou B1 ;
- GLONASS L1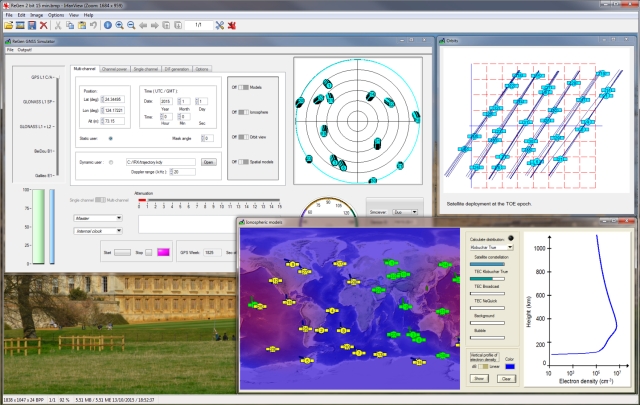 The ReGen™ is a control center software for multi-frequency, multi-system GNSS simulator. It is intended for advanced R&D, equipment testing and education.
It also allows off-line simulation of digitized GNSS signal, similar to those recorded from life satellites. The signal can be played back as RF at later time or analysed by MATLAB receiver.
Sreamer software can record and playback single frequency GPS, GLONASS and BeiDou signals.

Registered users can download the latest version of Replicator control software from here:
Drivers (no registration required to download):
The following examples of receiver testing with our simulators are available upon request:
- uBlox;
- Novatel OEM 7;
- Trimble;
- Garmin ;
- our SDR ARAMIS ;
- MATLAB Borre's Rx ;
GPS simulator test with U-Blox GPS receiver:
Replicator screenshot after 4 hour operation:

uBlox screenshot after working with Replicator for 4 hours. Less than 50 cm CEP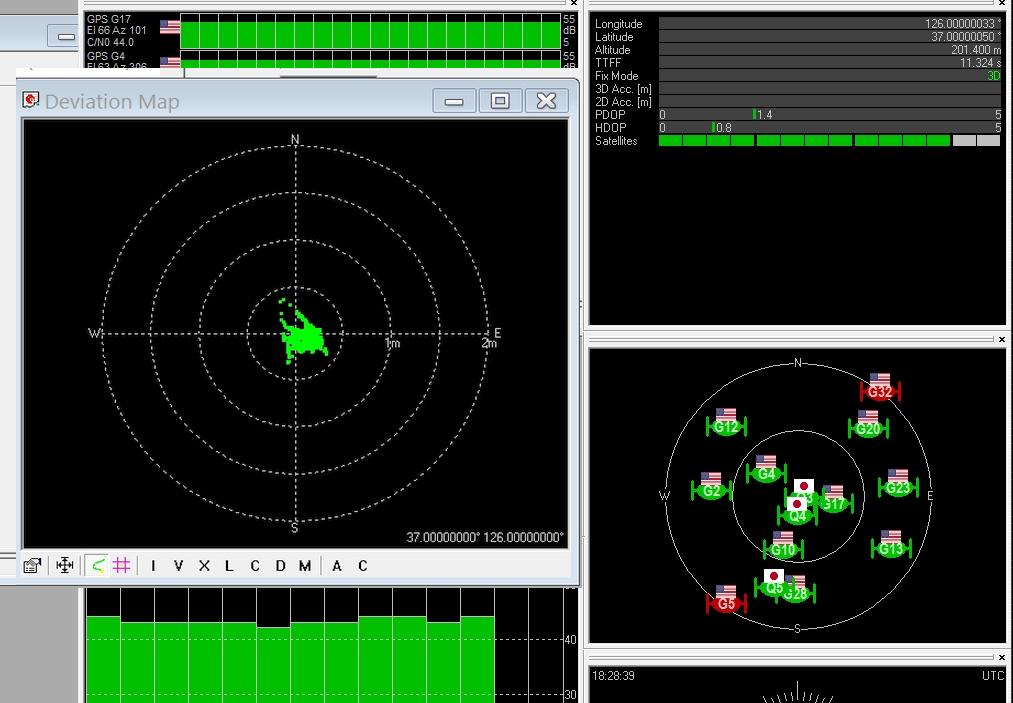 Model API
Power control
Real-time between channels 20 dB
Resolution 1 dB
Signal quality
In-band spectral purity less than -30 dBc
Harmonics less than - 35 dBc
Signal bandwidth: 8 MHz (24 MHz for AG)
Connectors
RF IN , RF OUT SMA female,
USB-2 Bi-directional to Host PC
Trigger, 1 PPS IN, OUT Yes
External clock IN, OUT SMA female , 10 MHz.
Power 5 VDC , less then 3 W
Accuracy
Code phase less than±10 cm RMS
Carrier phase less than±5 cm RMS
Time base OCXO option
Aging ±2 ppb/day
Stability ±10 ppb over -20º C to +70º C
Environmental
Operating temperature +10~40℃
Operating humidity 40~90%RH(non-condensing)
Dimensions 200×120×70
Weight w/o control PC less than1 kg
Control software
Windows OS
Ionospheric models
Klobuchar
Tropospheric models
Saastamoinen
Hopfield
Black
Miscellenious models
step, ramp, acceleration code and carrier errors
orbital parameters (true and broadcast)
navigation message parameters and bits
Dynamic user simulation